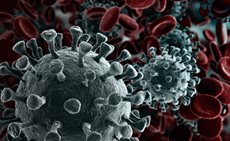 Due to the ongoing developments with the coronavirus (Covid-19) outbreak…
… we would like to inform you of certain actions we have taken and the possible impact they may have on the services we can offer.
We will continue to complete your accounts, VAT, payroll, tax returns, answer your queries and provide support as normal in a timely manner. However, there may be some time delay while new working practices are being established.
• We have taken the decision to allow our staff to work remotely from home where possible and have put in place measures that will minimise any discontinuity to our work processes. Please note the office remains open and will continue to do so unless otherwise so advised by the government.
• Client meetings in person will be postponed until further notice. We will continue using couriers, email, IRIS Openspace, skype, conference calls and the various Cloud based solutions to keep in contact with you and for the transmission of data and information.
• Staff have been set up with the appropriate hardware and software to be able to work from home and telephone arrangements have been set up so that they can be contacted via the normal channels from the office telephone number and reception.
• We would ask you limit your visits to the office solely for the purpose of dropping off or collecting records.
• When greeting members of the firm would you please refrain from handshaking.
We have already tested our ability to continue to provide services and work remotely. We intend to continue to provide our usual level of service remotely, wherever possible. We do not currently anticipate any disruption to core services, such as payroll, and VAT during this time. We will however continue to monitor the situation and if any services we provide are likely to be affected we will contact you in advance.
We are also here to offer support and guidance over the next few months and if there are any specific concerns you may have please do get in touch with your usual contact. Covid-19 will impact all businesses in some form in the coming months and we therefore wanted to reassure you that we remain open for business and are here to help should you require any assistance during this time.