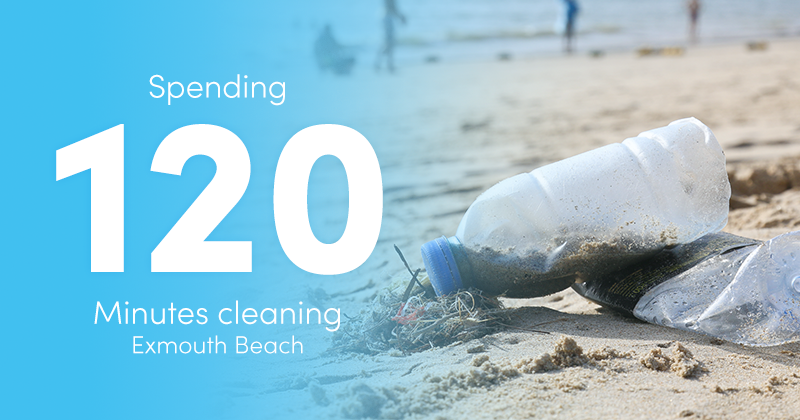 We are a little late in posting this month due to a few changes in staff and other ongoing projects, but we really wanted to keep on track and decided it should be an environmental project this month.
As the days become warmer and we think of heading to the beach for days out or our summer holidays one thing that struck us, was the ongoing litter problem we see everywhere, including litter washing up on our beaches.
It is estimated that 8 million tons of plastic enters our oceans every year. 70% of that debris sinks into the oceans ecosystem, 15% floats and 15% lands on our beaches. In 2018 a beach cleaning session on the Isle of Man found a 50 year old washing-up liquid bottle, clearly marked with a price tag of 5d, a pre-decimalisation price!
So in conjunction with East Devon District Council we've decided to take a trip to Exmouth beach and pick up as much litter as possible; of course over a 120 minute period!
We'll report back any ancient finds and the number of bags collected – maybe we could aim for 120 bags!