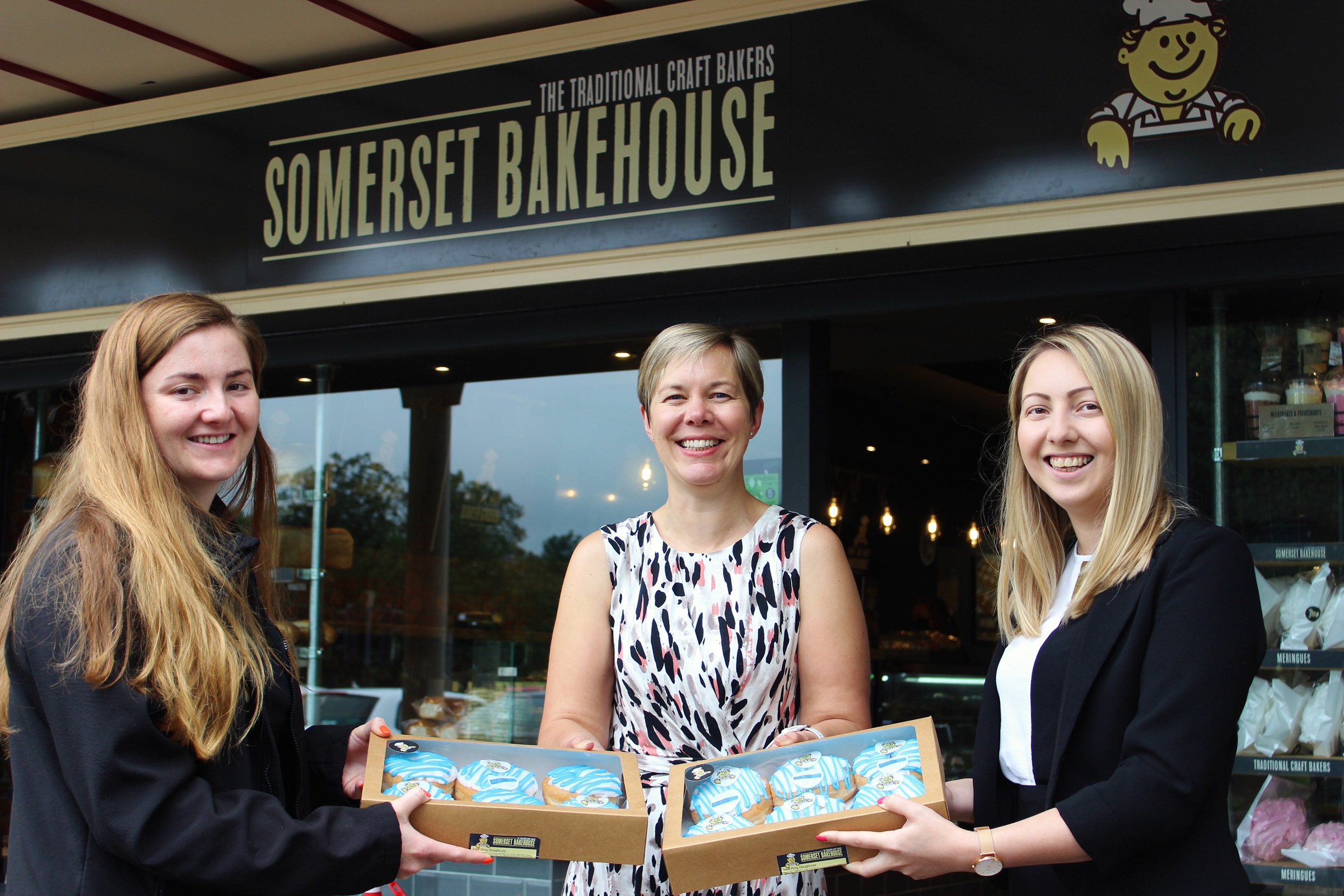 Today A C Mole have teamed up with bakers, Somerset Bakehouse, to support National Doughnut Week.
Somerset Bakehouse have been clients of A C Mole for many years since Matthew and Nicola Lowe bought the business and relocated to Bridgwater in 2004.  At the time the business consisted of two shops and a number of wholesale customers.
More recently Somerset Bakehouse has reduced the wholesale arm of the business but expanded the retail side with the addition of three new shops.
Matthew and Nicola have now been joined by their son, Jack, who is involved in all aspects of the business but also oversees the shops refits.
Somerset Bakehouse are very proud of its 50 staff and see them as their biggest asset producing consistent high-quality products and offering the best customer service.
Nicola said that "…its great working with A C Mole & Sons and having a professional advisor who is able to help and support us. 
Robert Zelazik
has been our Accountant for many years and we also have regular contact with Jane Patten who processes the payroll for our staff."
Parkway, Bridgwater
Taunton Road, Bridgwater
Priorswood, Taunton
Riverside, Taunton
Brean